Social Firestarter Services
We pride ourselves on delivering compelling, digital marketing solutions. Our winning solutions and experiences help many of our clients interact andengage with their customers in the best possible way.
WEB DESIGN
Our accomplished designers and artists will produce an appealing website that expresses your brand and your message.
SEO SERVICES
Pay per click advertising is quick and easy, but a good SEO campaign remains the best and least costly way to attract potential new clients for months and years to come.
CONTENT CREATION
An engaging, well-written blog, routinely updated, can boost your organic website traffic by 35 to 50 percent. Fresh content and clients to your site, and establish your online presence.
SOCIAL MEDIA
Social media marketing directly involves you with clients and potential clients, answering their questions, offering your insights, and gaining their trust.
MOBILE WEBSITE DESIGN
Mobile-ready websites are imperative today, and Google even penalizes websites that aren't. When your visitors use mobile devices, they'll see a mobile-friendly version of your website.
REVIEW MANAGEMENT
When clients post positive reviews, it's an independent verification of your expertise and integrity. We make it incredibly easy for your clients to post reviews.
GRAPHIC DESIGN
Our team of graphic design artists can create the logo and other visuals that perfectly express and reflect your brand and your message.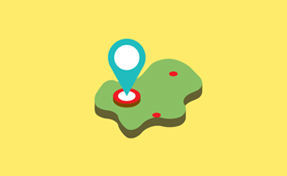 LOCAL SEO
Local SEO can be the key to good search engine rankings, so we ensure optimization for local SEO. It makes you part of Google maps, and it helps potential clients near you to find you.
MULTI-LINGUAL WEBSITES
We can help you communicate clearly with every potential client. We remove language barriers with multi-lingual websites to create new opportunities for you.
VIDEO PRODUCTION
Google rankings favor sites with embedded YouTube videos. We can create a YouTube channel that gives your message maximum exposure.
CHAT BOX
High traffic is good, but you must convert visitors into clients. A chatbox opens a conversation with an online visitor and provides you with an opportunity to take that visitor to the next level.
BACKLINKING
Good backlinking is imperative. You need to start with high-quality backlinks that will be shared and reshared by more boosting your traffic and your search engine rankings.